Recognizing a need for a specialized and qualified team of Design-Build and Installation professionals for the Commercial Industry, IFS Services is the complete project management and turnkey building service specialist for all things Frame Supported, Air Supported or Tensile Structured.
Jeff Gallagher
With over 40 years of experience, Jeffrey has held both ownership and management roles while fostering the growth of a specialized team of professionals.  His objective has always been to provide first class service and products to his clients.  Jeffrey had realized, early on in his career, the need for improvement surrounding the installation and execution of all fabric structured projects.  This need and passion for the industry led to the birth of IFS Services.
Over the years, Jeffrey has performed work on various frame supported, air supported and architecturally tension structured projects, all of which compliment each other.
James Gallagher
James' key role is to provide a general oversight role on all IFS projects. He works to maintain a close relationship with Owners, General Contractors and Sub-Contractors.  With over 30 years of industry experience, it is without doubt that James thrives in areas including business development, strategic planning and execution as well as financial areas on the business.  With his vast knowledge and experience, James provides assistance and direction on all projects; seeing them through from start to finish.
Andrew Collins
While formally trained in Accounting, Andrew's experience extends to include project management, sales co-ordination and administration.  With over 15 years of experience, Andrew is a key resource for maintaining a close and open relationship with clients and key members in the field.
As a project management liaison, Andrew works to ensure that the client's vision is captured by our field team and that quality control is of high priority.
Alan Witte
Alan's key role is to provide general oversight to office staff including project managers, office administrators, estimators and field staff.  He has been in the construction industry for over 30 years primarily in niche markets including facade maintenance equipment, fall protection, commercial lightning protection and the fast paced world of data centres.  During that time his primary roles and experience include Installation, Sales and Estimating, Project Management and General Management.  Alan works closely with all staff to continuously monitor, track and execute projects to their successful completion from sales through to project closeout.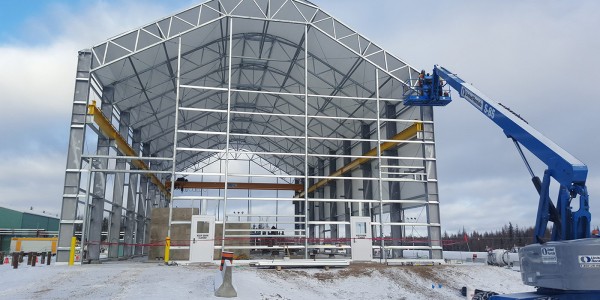 Mark Welander, MFC
Mark is a subcontracted resource of IFS. His principle duties are project management; however, value is realized with his excess of forty years' experience in manufacturing and distribution of membrane structures and awning fabrics.